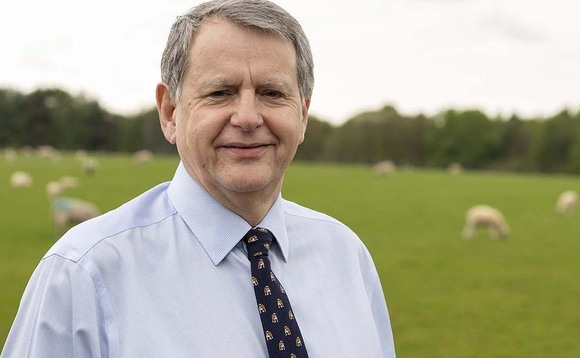 Farming is an industry that requires long-term planning, but the slow development of new post-Brexit farm policy for England is making that vital planning frustratingly difficult for farmers.
It was never going to be easy to change course so radically from European Common Agricultural Policy measures which farming has followed since the 1970s. But farming support represents a very significant proportion of farm income, and for many it is the difference that keeps them in business.
A lot was made of the new post-Brexit agenda being focused on 'public goods', with a close eye on the UK's journey towards net zero.
Back in 2019, Michael Gove described this new approach as a revolution in farming and a route that would both deliver the environmental goals and maintain a successful farming industry.
Following Brexit, considerable attention was given to the fact that the budget for farming support was ring-fenced until at least 2024.
But, reduction in Basic Payment Scheme (BPS) payments is now in its third year and many farmers are still confused about what comes next to replace what will be, by the end of this year, a 50 per cent loss of BPS payments.
There was a pause at the end of 2022 while Defra looked again at its plans.
Their review resulted in some of the existing environmental schemes being retained, more elements of Environmental Land Management (ELM) and Sustainable Farming Incentive (SFI) being rolled out and some payment rates being increased.
These elements under ELM schemes and SFI effectively form a pick-and-mix approach to collecting future support. At first glance, the system looks complicated, and when you scrutinise each part individually, the potential income from them is limited.
Some farmers will seize the opportunities this offers, but there may be a significant number who do not ­get on board with SFI and ELM schemes - losing the vital support their business needs in the future.
In the meantime, we will continue to see reductions in BPS payment until it has disappeared altogether.
Of course, policy is set by Government and we are not that far away from an election, with the possibility of a new administration before the end of 2024 resulting in more change. Perhaps this is another reason for farmers feeling they need to 'wait and see'?
But waiting to see how policy develops is not an option for many who rely on support payments to maintain their farming business.
I would very much advise all farmers to engage with their professional advisors, look at what is available now, and make their applications without delay.
Yes, it is not perfect and it is complicated, but the money is there to claim, and getting involved now will at least give you a starting point to work with ELM schemes and SFI as they develop over time, maintaining the income from support measures.
The promised revolution has rather petered out, as so many do. In its place, we have yet more apparent bureaucracy that needs addressing.
Farmers are inevitably focused on the day job of looking after crops and livestock, but it really has never been more important to step back and spend some time looking at how you can secure future support for your farm.