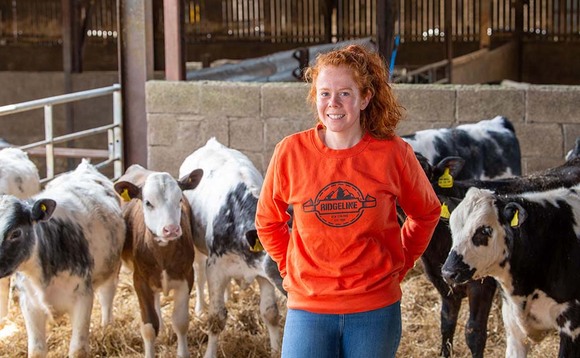 At the beginning of January my parents went on a well-deserved holiday to Egypt.
When they booked the holiday they asked me how long I could manage without them, to which I said a respectable 10 days. They promptly went ahead and booked 12.
It was therefore time for me to step up from general dogsbody to, dare I say, management material.
With 660 cattle in the yard needing feeding and bedding every day and 13 loads of milling wheat booked to load, the most we have ever loaded in that time frame, it is safe to say it felt daunting.
However, with my sisters boyfriend helping each morning the actual farm was easy compared to running the house. At least on the yard I know what Im doing.
Between a broken boiler, thinking of things to have for tea, a van MOT, shopping, cleaning, cooking, siblings, school strikes and the farm casually on the side, I have gone from not drinking coffee to now at least three a day, and that doesnt even include the ridiculous amount of tea I drink.
I often say my parents were very clever; they had their two practise kids (me and my sister), a gap and then their two perfect kids when they had figured out what they were doing.
This means there is actually a 12 year age gap between me, the oldest, and my brother, the youngest.
It also means I have done my fair share of babysitting and taxiing, to the point where a lot of the parents at the primary school thought I was their mother, a mix up that the two little devils would play up to whenever we were in public saying things like, what are we having for tea, Mum.
To which some nosey women would always turn around, look me up and down and be thinking good God, she started young didnt she, which would make my siblings burst into laughter.
As they have grown older, I dont run around after them at all really, but my now 14 year old brother had an orthodontist appointment during the 12 days my parents were away.
I rang the school saying he would be in late, rushed to get fed, got him to the orthodontist and rocked up with straw still in my hair and probably stinking to high heaven and, while we were in the waiting area, it happened again, a women looked us both up and down, me in my frazzled state and my man-child of a brother in his school uniform. She gave a disapproving hmm.
At that point, my brother and I looked at each other and laughed. I guess some things never change and I did get him back to school straight after, to many protests.
By the evening my parents were due to fly home, it was just me and my brother in the house, so we decided to go for a carvery where we toasted our successful survival without Mum and Dad. Having said that, I was glad when they got back.