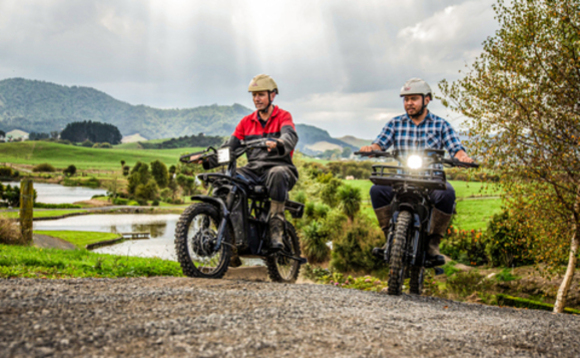 UBCO was founded on the idea that a Utility Electric Vehicle (UEV) could transform the way people ride, work and play.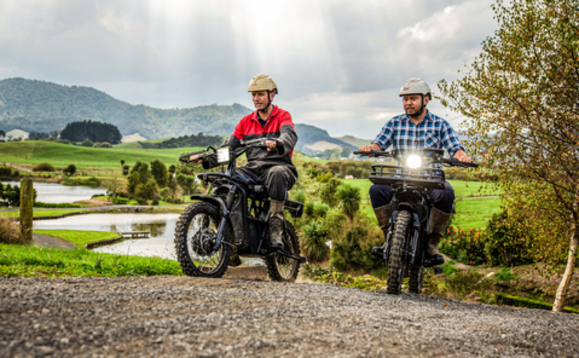 UBCO was founded on the idea that a Utility Electric Vehicle (UEV) could transform the way people ride, work and play.
Whereas Current Internal Combustion Engine (ICE) vehicles and power generators are heavy, noisy to operate, expel toxic emissions, are expensive to run and often difficult to ride or use safely, UBCO says its UEVs are lightweight, quiet, emit zero emissions during use and are safe and easy to use.
UBCO provides the worlds toughest and safest lightweight electric vehicles, says Justinas Pagirys, UBCO commercial director EMEA. They are engineered and tested for work, farming and adventure in New Zealand, and adopted by consumers and businesses globally from agriculture and recreation, to home delivery and commuting.
Every UBCO is telematically connected for real-time visibility, control, data and total carbon savings.
The latest UBCO models released in 2020 include the off-road only 2X2 Work Bike and the 2X2 Adventure Bike which can be ridden both on and off-road.
The company says its 2X2 Work Bike is a solid workhorse, perfect for use on farm. In fact, that is what it was initially designed for, although numerous other applications have been discovered since. This all-black, simplified bike is the lightest but toughest 2X2 to date.
Incredibly easy to ride thanks to the lightweight and strong SuperX frame and overall low centre of gravity, UBCO says the 2X2 Work Bike is simpler than other motorbikes, meaning there is less to think about while riding. The suspension can be customised to suit each customers riding and the terrain on their farm.
Theyre also designed to be very low maintenance, which means no oil changes, no smoke, no noises, no chains, no gears and no clutch.
Reliable and resilient, this is a bike which will not let you down. It can easily be thrown on the back of your car or truck for easy transport and is certain to become so indispensable on your farm, you will wonder how you ever worked without it.
The 2X2 Work Bike can be charged in just four to eight hours and has a range of 120km plus. Downloading the UNBCO 2X2 App provides an up-to-date overview of your bikes current condition, from the power supply level to motor temperatures.
In addition to the two bike models, UBCO also sells the stand-alone KXH Power Supply, available in three capacities. This enables customers to choose the bike and power supply capacity that best suits their needs and applications.
UBCO currently sells its products in three key areas: Australasia, the United States and Europe.
Each distributor sells to a network of UBCO-approved dealers, and UBCO also sells direct to customers through their website. The UK distributor is John Yuille at UNBO Bikes UK.
The global electric motorcycles and scooters market was valued at $30 billion in 2019 and is estimated to grow at a CAGR of over 4% between 2020 and 2026.
As global demand for electric transports steadily grows, UBCO is confident the sector will flourish in the years ahead.
UBCO CEO Timothy Allan says: The expected global uptake of EVs is forecast to grow tenfold in the next 10 years. With a strong trend away for combustion vehicles in all sectors, UBCO is uniquely positioned.
Nothing can slow the companys progress - not even Covid-19.
The global pandemic only accelerated UBCOs drive to go 100% digital across sales, training, service and customer support, realising significant efficiencies internally, and an enhanced experience for customers.
To keep up to date with UBCO news, follow the company on Instagram at @UBCObikes and @UBCO_UK or visit ubcobikes.com.