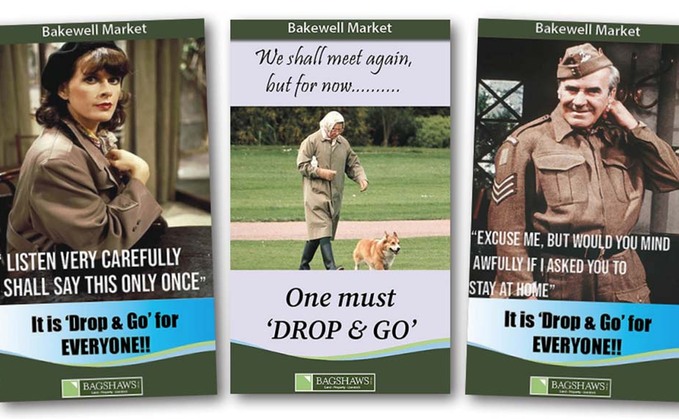 Alastair Sneddon on gaining co-operation.
The last 12 months have been a remarkable time for the world, especially for anyone of about my age or less.
As a child of the 1950s, I escaped the horrors of the two world wars which my parents and grandparents lived through.

While the current pandemic cannot be compared too closely to global conflict, the restrictions which have affected our lives have caused immense difficulties and created situations never experienced before.
In the livestock auctioneering sphere we have had to implement many of these restrictions in order to keep everyone - vendors, purchasers and our staff - safe, as the disease circulated and we hope will eventually be vaccinated into submission.

During this time, we have had to seek the co-operation of our vendors by implementing a phrase which will become a byword for markets operating during the pandemic - drop and go.

The thought of delivering your stock to an auction and leaving it to the mercy of the system was alien to most of our vendors, but farmers are nothing if not adaptable and when asked to cooperate they have.

Technology has helped, of course. Live stream cameras have allowed them to watch sales at home, with even the most Luddite among them having mastered electronic devices, many for the first time.
But in order to gain co-operation you have to ask nicely - or so I was always taught - and we have done our best to blend humour with persuasion by putting a suitable message on the front of our weekly catalogue (pictured).

We can only hope this chapter is coming to a close, but I would like to propose a vote of thanks to our vendors who have abided by the rules and after delivering their stock have returned home leaving maximum room to keep buyers and staff safe.

You have had to trust us to do our job. I hope you consider that trust has been well placed.

But if anyone thinks they have had a rough time of it, spare a thought for those earlier residents of the Peak
District.

The good people of Eyam, a village some seven miles from Bakewell Market, whose community isolated itself for 14 months in 1665 to prevent the spread of the plague. Church records show 273 people died out of a
population of around 700.

One wonders how stock was traded in those circumstances.
Alastair Sneddon
Alastair Sneddon is a senior partner at Bagshaws. Call 01629 812 777 or email [email protected]