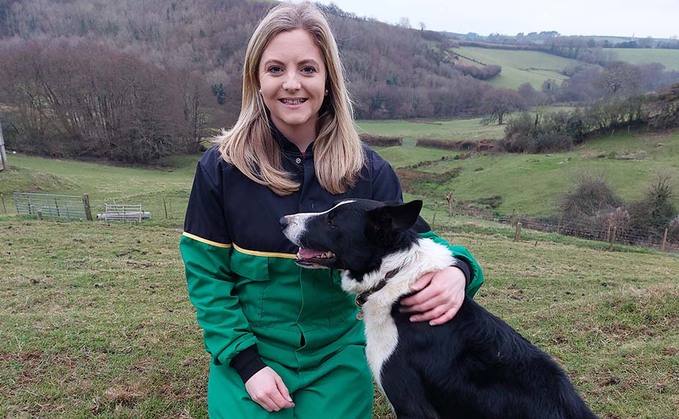 Having recently read through and advised on yet another Farm Business Tenancy (FBT), which, as sadly now seems to be the norm, has a short fixed term and reams of overly onerous and restrictive tenant obligations, along with an eye-watering rent, I thought it right to put pen to paper on the subject.
According to the Central Association of Agricultural Valuers latest land occupation survey, the average term length on the grant of a new FBT is now just under three and a half years.
For any business, not just farming, it is impossible to plan for the long-term and be resilient to change when you only have security for the very short-term.
This is particularly worrying at present when we are facing input costs at an all-time high and unprecedented uncertainty surrounding changes to support schemes and trade deals.
The saying goes live as if you are going to die tomorrow and farm as if you are going to live forever, but it is just not possible to farm as if youre going to live forever when you only have security of the land you are farming for a meagre few years.
The very nature of farming as a business requires long-term foresight and investment, and that is just not possible under short-term, restrictive agreements.
If land is let for a short-term, any tenant is not going to be able to make investments in improving the land for the long-term good.
Recouped
They could potentially spend an awful lot of money in doing so, only to be ousted for no fair reason at the end of the term and their investment not to be recouped. And who can blame them?
This is particularly true at the moment when there is a huge buzz around climate friendly farming, which requires long-term investment in soils, pastures, hedgerows and peatland. This is just not going to be possible under short-term agreements.
I also fear that with the dawn of the new Environmental Land Management era, landlords will be trying to keep the monetary benefit of the new schemes for themselves rather than allowing the tenant, who is actually farming the land, to benefit from them as intended.
Worryingly, Ive already seen numerous FBTs with clauses which reserve the likes of carbon credits to the landlord.
FBT rents are also reaching excessive, unsustainable levels due to the scarcity of holdings available and demand well and truly outstripping supply.
It is now almost common place to hear of land letting for in excess of 200 (and sometimes even 300) per acre, and how anyone can make that pay through farming it alone is a mystery to me.
It would be a far fairer, more sustainable system if landlords would accept viable rents which return a decent living for the tenant farmer and a decent return for the landlord as well.
They should let for the long-term so the tenant is able to properly maintain and invest in the land and ultimately look after the landlords asset. But, sadly, many landlords seem to be very short sighted, probably due to the pound signs in their eyes.
It has been a long time due, but changes to tax legislation are needed now more than ever to encourage landlords to let for longer and to allow tenant farmers to keep farming viably, even in the face of challenge and change.