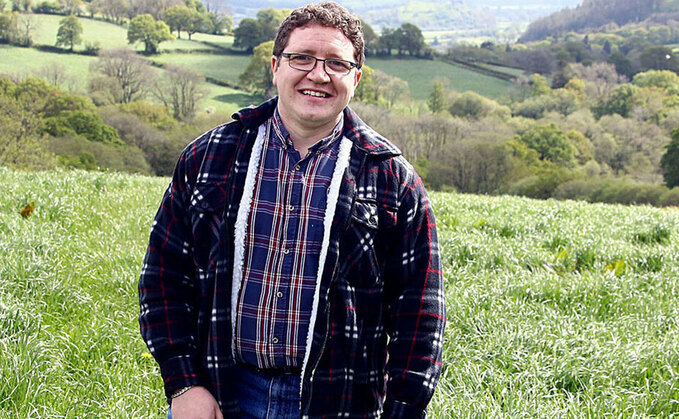 In the summer of 2003, as I concluded my studies at Swansea University, little did I imagine that almost two decades later the work of one of the Welsh poets we studied would again haunt with a renewed sense of poignancy.
Regrettably, the work entitled 'Rhydcymerau' by D. Gwenallt Jones (1951) that describes what happened in North Carmarthenshire in the first half of the 20th century at the hands of the UK Government, is rapidly becoming a recurring reality a century later at the hands of the current Welsh Government.
The poem refers to a Government-orchestrated environmental and social catastrophe, the compulsory purchase and clearing of hill farms, and clearance of the inhabitants for the commercial growing of conifers for wood production.
Brechfa forest - just under of 10 miles away from our farm - in North Carmarthenshire was initially developed after the First World War.
Since there had been such a demand for timber, the Westminster Government decided there should be a sufficiently large area of forest established to ensure that there would not be a shortage in future. It currently stands at 6,070 hectares (15,000 acres).
Fast forward to 2021 and glance at the written statement on Trees and Timber by Lee Waters, Deputy Minister for Climate Change, and you'll find similar arguments based on the demand for timber to supply sustainable construction and carbon sequestration. The target is to plant 180,075ha (444,789 acres) in Wales by 2050.
Five years ago, there were 306,130ha (756,142 acres) of woodland in Wales. Since this is below the European average, many might argue the target is a realistic one, particularly given the climate change combating credentials of trees.
However, we see Welsh Government fall at the hurdles of nuance, detail and consideration of intended and unintended consequences in policy planning.
This is becoming rapidly and abundantly clear in the fast fashioning of buying up of Welsh farmland by faceless corporations from outside of Wales for afforestation. In doing so, they stand to claim many hundreds of thousands of pounds in Welsh Government grant funding.
How does this type of carbon offsetting in any way benefit the local economy or community when such large sums of money flow out of the country? It simply turns Wales into a carbon dump.
It does seem that history is doomed to repeat itself in the Welsh Government's current failure to insist on any measures that would curtail a detrimental impact on the fabric of rural Welsh communities.
Aspiration
The aspiration to achieve this woodland planting target sees an indiscriminate campaign to plant trees on any type of land, it seems. It's not only the more difficult, less productive land that is being turned to woodland, but some of the best, most productive land in Wales is being purchased for afforestation.
Against the backdrop of record busting heatwaves and wildfires in some European nations that are not too far away, food security is an issue that immediately springs to mind, particularly when fertile, productive land is likely to be lost forever to forestry.
Increased reliance on other countries for food to achieve targets set in perusal of environmental ambitions is a blatant 'out of sight out of mind' mentality. It's nothing short of off-shoring emissions from food production to regions with lower production standards and disregard for the natural environment.
I don't harbour an anti-woodland sentiment. In fact, on our holding, we are involved in a woodland scheme. I am simply opposed to indiscriminate mass monoculture forestry and disregard of their acidifying effects on soil and pollution potentially caused through harvesting processes.
There needs to be a thought out, balanced and integrated approach that is not to the detriment of food production that has sustained communities for centuries.
In the last stanza of his poem, D. Gwenallt Jones paints a vivid picture of the sad reality of the impact of implementing such a careless, indiscriminate policy:
"And now there is nothing there but trees,
And their insolent roots sucking the ancient earth,
Conifers where once was community,
Forest in place of farms,
Corrupt whine of the southern English where once was poetry, was divinity,
A barking of foxes where lambs and children cried".