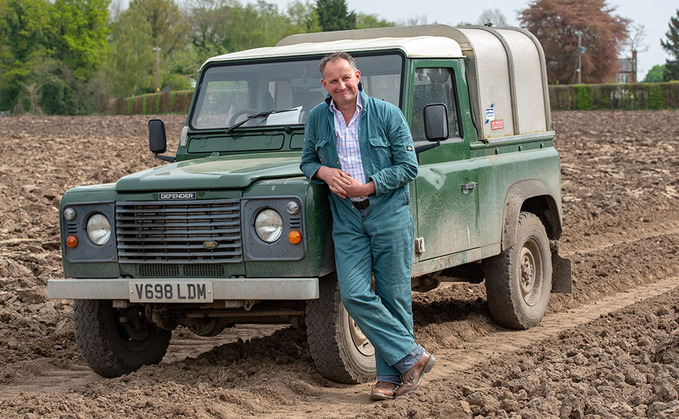 It has been a funny old month. At the last time of writing, early second cuts were being clamped while we still had a week or so left of growing.
The decision at the time was not to cut as the forecast looked reasonable in a week's time. I don't know where the promised Azores high got to, but it certainly wasn't over our farm, so the month of July felt like a washout.
The sheet has been on and off the clamp that many times I am beginning to feel less like a farmer and more like a chambermaid.
In a typical year of silage-making, we aim for first cut to yield 25 tonnes per hectare, second cut 15t/ha and third cut 10t/ha. This season in Cheshire, I think it may look more like 12.5t-15/ha first cut, 25-30t/ha second cut and all to play for with the third cut.
What this does make me think, from a milk production point of view, is that on average more silage has been made in the latter cuts and therefore is less likely to produce bumper milk yields.
Maize here is looking well, however I am mindful of last year's difficult harvesting weather and of the additional costs associated with the damage to land and machinery. Let's hope lightning doesn't strike twice.
On-farm day-to-day activities include an introduction of silage and blend to supplement grazing. We will be feeding 15kg of two-thirds grass silage, one-third maize in the hope it does not interfere with managing grazing paddocks.
We feel it is necessary as production nationally has dipped. Some are suggesting this is a result of the production curbing introduced in spring by dairies facing changes in demand caused by Covid-19.
Others have suggested the low milk price is part of the reason. While the irregular grass growth pattern could have a part to play too.
Pasture topping has kept a tractor pretty busy in the last few weeks. Likewise, baling of drystock feeds is ongoing.
Preparations for this year's crop of turkeys are about to start - positions are still available for reliable pluckers, apply within. Lagoons are surprisingly full for this time of year so we will be putting some energy into emptying those too. We are also due for our second round of pour-on for the youngstock, just ahead of the main herd's dose.
On a wider note, how the world has changed. At the end of February this year, Dr Tim Leunig, a senior Government official, suggested the 'food sector isn't critically important to the UK and ag and fish production certainly isn't'.
Fast forward less than six months and 89 per cent of the public have stated they feel farming is 'fairly or very important to the UK economy', with 86 per cent of them stating that British farmers should 'grow as much food as they can to provide national food security'.
Covid-19 has challenged us all, so let's hope the UK Government recognises the voice of the voters and acts accordingly.