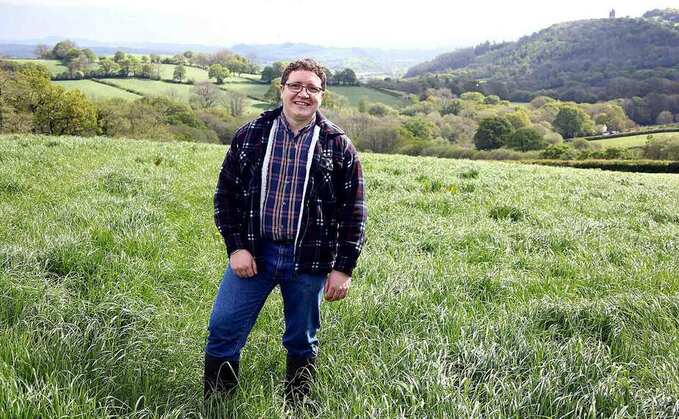 I am sure that we have all seen the usual 'new year, new you' adverts, slogans and promises littered all over the media and social media.
I am also sure that we have all been in a position where we made new year's resolutions with all the best intentions but, despite trying to resist, those remaining Christmas chocolates were too tempting, or those cows that broke out and headed up the road left you in need of that stiff drink. Bang goes the promise of a dry January.
Many HGV drivers might well have decided against resolving not to curse when facing delays at ports, judging by the less than ideal conditions they endured on the approach to Dover in the run-up to Christmas.
While drivers were stranded on Christmas Eve - there was no room at the inn - the magi of diplomacy and bureaucracy were finalising a framework cross-Channel trade deal. Boris Johnson, after a last-minute technical glitch (or a costume change), subsequently undertook the annunciation to the shepherds that lamb would not be subject to tariffs or quotas.
Some individuals proceeded to spend the usual purposeless days between Boxing Day and New Year's Day reading the available deal and confirmed the fears of non-tariff barriers that are likely to be time consuming and costly.
Although the existence of a trade deal brings relief, many of the comments left for me in red ink by my teachers would have been fitting on the documents - 'room for improvement' and 'work needed'.
Despite a lead-in period of years, not months, the preparation work to carry out checks on incoming goods has been lacking.
Regrettably, the UK is currently lagging months behind its counterparts across the Channel in terms of implementing checks.
The beginning of 2021 heralds a new period for the UK, domestically and on the global stage. The end of the Brexit transition period is merely the end of a beginning.
I am sure we all share the Government's aspiration to see an increase in domestic consumption of our produce as well as accessing new markets.
Through the gloom of 2020, there were glimmers of hope. Supermarket shelves, at times, were left pretty bare amid fits of panic buying.
I do not think I am alone in taking comfort in the relative fullness of 'fake meat' products sections, despite the supermarket sweeps.
Foundations
It has been encouraging to speak to high street butchers and independents and to hear about a surge in sales.
Engagement with consumers has strengthened foundations that ought to be built upon to ensure that public understands how to get the best from what is produced locally.
The desire for the UK to be a global player, the changes in trading conditions with our closest and largest market, coupled with some potentially far reaching changes in the way that farming is to be supported, will lead to some turbulence.
It seems that being a player on the global stage is something of a double edged sword, especially when dealing with countries/trading blocks that produce food to different standards to the ones we are accustomed to in the UK.
It would obviously be positive news for certain sectors to be able to expand their horizons and fly high.
The flip side, though, might not be as positive for those keen to ensure alignment in food production standards and a level playing field.
The time is fast approaching for the Government to put its money where its mouth has been for a number of years. The Trade and Agriculture Commission will, by now, have met on a number of occasions.
Time will tell if the exercise will have been one of lip service or a true and meaningful stakeholder engagement bearing real influence.
Without a shadow of a doubt, 2020 has been a year of re-evaluating priorities.
In 2021, let's hope that we move away from a four-year period of jingoistic navel-gazing, delusions of
isolationist grandeur and 'spirit of the blitz' sentiments.
The UK must now step, sovereign (as it always was in any case), alone and unsupported, onto the real modern post-imperial world stage.