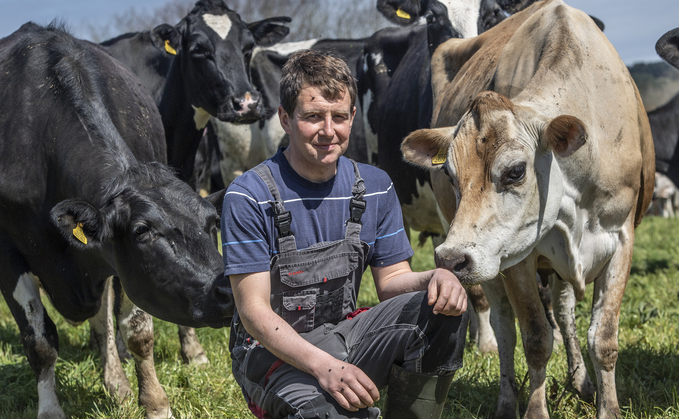 AS I am writing this, we are entering our third week of unbroken dry weather.
This has allowed for silage making to be done with relative ease, and the ability to forward plan for cutting. During some years, the weather forecast app is almost exhausted, with everyone's favourite site showing a slightly different prediction during a catchy season.
Between me, Dad and Robert, we usually have a range of forecasts from heavy rain to showers to hot sunshine. Does everyone have this, or are we in some sort of crazy microclimate? However, none of this checking was needed this year, and by the time you are reading this, all our first cut will be finished a couple of weeks earlier than it was last year.
The grass crop has yielded well and really jumped during May. It is hard to believe that the weather has changed so quickly. During April and the start of May, we experienced some days of heavy rainfall, which led to standing water in our fields, which we did not see during the winter.
But that rain, followed by a week of warm sun, should hopefully make good quality silage. I am not on a tractor during silage; I look after the cattle and milking while everyone else is doing a great job bringing the grass back.
It isn't easy because the roads seem to get busier every year, and parking in the village gets worse. All houses seem to have at least two cars but a maximum of one space. The four days spent making silage are so important as the outcome of the crop has a huge bearing on the five months of winter housing.
June is going to be a busy month for us. At the end of the month, we have a six-month TB test. We haven't had a gap like this between tests for a few years, and I have enjoyed the break.
Testing every 60 days, as we often do, is stressful and tiring for us and the animals. On the weekend before the test, we are celebrating my sister-in-law's wedding with myself, Sarah and the children all involved. I wish Frances and Ben many years of happiness. In the middle of June, Sarah and I will have been married for 10 years, so happy anniversary Sarah. (Does a mention here save me buying a card?)
Then, at the start of June, we will all be attending the Royal Cornwall Show. This is a hugely important event for showcasing Cornish and West Country farmers and produce to a wider audience. Until my late teens, we exhibited our Holsteins and my Jerseys at the show. Unfortunately, TB put a stop to this. This year, I will be judging the Young Farmers' Club dairy stock judging on Saturday, which is always a pleasure. Agricultural shows are so important, and it's always good to catch up with friends and family.