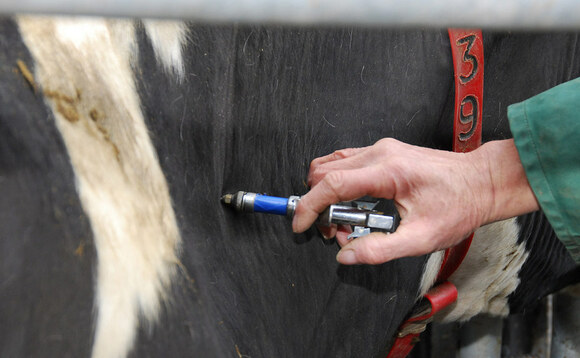 Bringing farmers around a kitchen table to discuss Bovine TB was harder than you think.
Many farmers turned down the offer, the subject too emotionally exhausting to talk about, many wanting to push it to the back of their minds until they are forced to think about it.
The Welsh farmers I sat down with, live just a few miles away from each other on the border. Both have bTB and both freely admit that sitting opposite each other sharing their experiences was rare, but something that was worthwhile.
What was clear was their built-up frustration, a sense of helplessness, of being trapped and bounded in a bTB policy they say is not working.
But it was an opportunity to speak freely without judgement, not having to be careful of what they said or constrained to what others want to talk about. They said they were being listened to at a time when they feel they are being ignored.
Positioned on the border, it can be a bitter pill to swallow, when you hear from farmers in England that badger culling is working for them, and some are bTB free.
These Welsh farmers said they want badger culling to at least be allowed in conversation, but even that, they say cannot happen.
Farming Minister Mark Spencer told this years NFU conference he would follow the science and where science tells Government badger culls are necessary, they will continue.
But with Labour taking an overwhelming victory in the local elections, there is a growing inevitability that badger culling will not exist here in England or Wales in the near future.
For farmers, the only bit of comfort that this will bring is a unity in policies between two countries and no more comparing notes over the border.
But as one vet I spoke to this week said it would be dangerous to say badger culling is the only reason for bTB as many other factors play a role, but wiping it off the table completely could have more damage than good.
And finally:
The Marts the Heart Awards are now open for entries