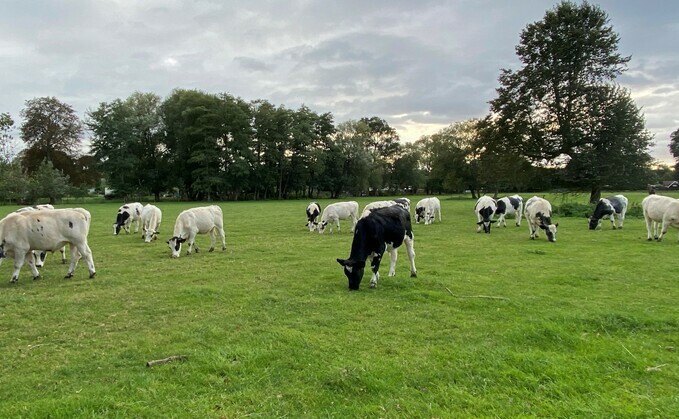 Even though housing is a few months away, it pays to consider the liver fluke challenge your cattle may have faced this grazing season and plan for any flukicide treatments you may need to administer before winter.
Cattle never develop immunity to liver fluke. Even low levels of this parasite can negatively impact feed conversion ratios, causing slower growth rates and reduce carcase quality at slaughter.
Treating fluke burdens at housing gives young cattle the best opportunity to utilise their feed and meet target finishing times.
Adult cattle will still be impacted by a fluke infection and, in replacement heifers and breeding cows, liver fluke infections can lead to hormonal and metabolic imbalances, affecting the reproductive rates.
Assessing whether your cattle need to be treated should involve a risk assessment which takes into account seasonal and regional risk, the type of land your cattle graze and the history of fluke infection on-farm.
Diagnostic testing can be used to provide a more accurate assessment of whether treatment is required. For example, the presence of liver fluke can be detected by faecal testing.
Discuss with your vet who can advise on the most appropriate method to assess whether you need to treat for fluke or not.
Where both liver fluke and worm treatments need to be given at housing, a combination anti-parasitic product can offer a practical treatment choice, saving time and reducing stress from handling animals multiple times.
Flukicide options for lactating dairy cattle are more limited and treatment protocols should be discussed with your vet.
IVOMEC® Super
IVOMEC® Super is a broad spectrum, dual-active parasite control for cattle which treats and provides protection against reinfection from the most pathogenic gutworm species, including Ostertagia ostertagi, Cooperia spp., the cattle lungworm, and adult liver fluke.

For more information, talk to your vet or suitably qualified person, or check out the Beat the Parasites Hub
IVOMEC® Super Injection for Cattle contains ivermectin and clorsulon. POM-VPS. Advice should be sought from the prescriber. Further information available in the SPC or from Boehringer Ingelheim Animal Health UK Ltd, RG12 8YS, UK. Tel: 01344 746957. Email: [email protected]. IVOMEC® and the Steerhead® logo are registered trademarks of Boehringer Ingelheim Animal Health France SCS, used under licence. ©2023 Boehringer Ingelheim Animal Health UK Ltd. All rights reserved. Date of preparation: Aug 2023. UI-BOV-0097-2023. Use Medicines Responsibly
This post is funded by Boehringer Ingelheim Animal Health.