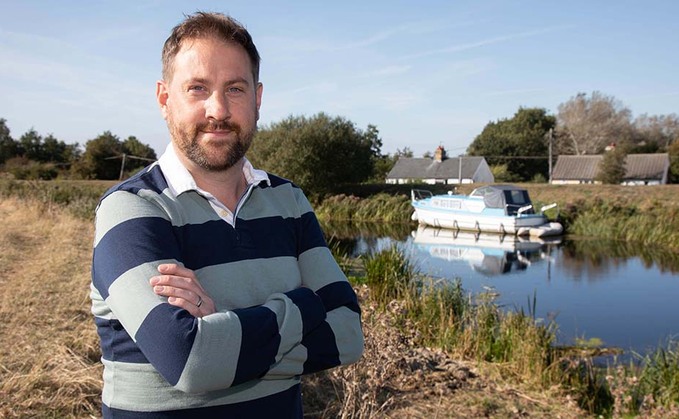 This month's column takes the the form of an open letter to MP Lucy Frazer, who represents south east Cambridgeshire.
Dear Lucy,
You represent a proud agricultural constituency. Cambridgeshire and the Fens punch above their weight in feeding our country and pioneering agricultural research and development. Many livelihoods and businesses here depend on a thriving agricultural sector.
Sugar beet is a cornerstone of crop rotation across eastern England. The home-grown beet industry supports 3,000 growers and 9,500 off-farm jobs. Grown as a break crop once every four to six years, sugar beet aids the productivity of other important crops such as wheat and potatoes.
Beet fields provide food and habitat for threatened species such as pink-footed geese, bewick's swans, stone curlews and many more.
As well as supplying half of domestic demand with sustainable, ethical and local sugar, beet factories use zero-waste manufacturing processes to make co-products including animal feed, bioethanol, electricity, soil additives, betaine (used in soaps and shampoos) and pharmaceuticals to treat severe childhood epilepsy.
Ours is one of the most efficient, lowest cost sugar industries in the world (the lowest cost in 2016 and third lowest in 2018-19). Given good weather we can grow more sugar per acre in East Anglia than in a sugar cane plantation in Brazil.
Yields have risen 25 per cent in just 10 years. We do this without receiving any direct subsidy, unlike some other EU countries and almost all sugar cane growers.
But, home-grown production capacity was capped at half of UK demand by EU quotas. This system was abolished in 2017 so we now experience the full volatility of world markets and sell sugar at close to (subsidy-distorted) world prices.
There is no shortage of sugar in the UK, the price is not too high, supply is competitive and diverse. Unlimited amounts of raw cane sugar can be imported tariff-free from specific poor and developing countries which depend on the trade.
Unreformed EU beet producers with excess capacity are keen to fill any gap in our deficit market, at almost any price.
On May 19 this year the Government proposed importing an extra 260,000 tonnes of raw cane sugar tariff-free in 2021 - about 12.5 per cent of UK demand.
This will come from countries using subsidies and production methods illegal here (from slave labour to banned pesticides) making their exports artificially cheap at great social and environmental cost.
Such tariff-free imports will lower UK market prices threatening our home-grown sugar industry and the viability of 3,000 businesses like mine.
In 2006 the last sugar beet factory in Ireland closed. They are now totally dependent on imports. I do not want a similar poor result for British growers, businesses, nature, consumers and for our future food security.
I implore you to lobby the Secretary of State for International Trade to abandon this path.