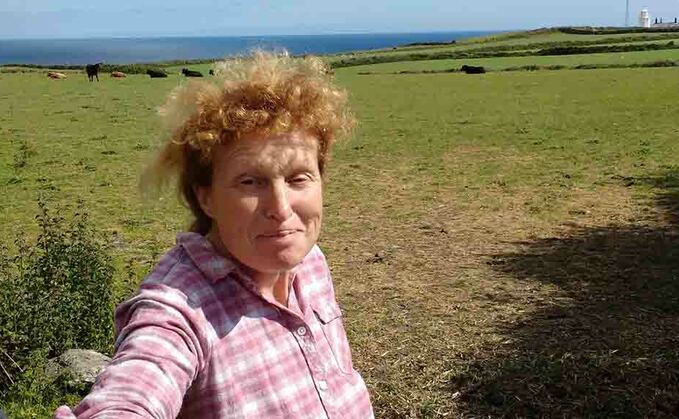 Autumn has been kind in Cornwall; prices have been good and tourism has been spectacular, so we should be cruising to Christmas with optimism and happiness.
The Amiss family motto of resilience is 'accentuate the positive' and we certainly need to do this after the COP26 anti-farmer narrative.
I am now back to Zoom calls, learning about blended finance as part of a study led by the local Area of Outstanding Natural Beauty for the Natural Environment Investment Readiness Fund.
Basically, it is looking at what ecoservices we have in The Lizard, their value in nature recovery, as well as how investors will pay for it. Well, that is what I think it means, but the concepts are far removed from farming.
Selling ecoservices, biodiversity, carbon credits and anything else people desire should be easy for farmers and, you would hope, a straightforward transaction.
But anywhere there is money to be made there are always very clever experts and financiers and I am afraid they are way ahead of farmers in their thinking.
Already they are convinced rewilding is the solution to climate change. The L'Oreal Fund has Scotland in its sights as apparently it is one of the most biodiversity-degraded areas of Europe.
Returns
Of course in finance nothing is free and their returns will be vast, with employment mostly based on tourism, as well as residential and commercial opportunities.
How this sort of business model will ever work in Cornwall is very interesting, especially with our tourism presumably at saturation point and anymore threatening to degrade biodiversity and therefore in need of its own offsetting.
Offsetting is something else I am struggling with. What are the morals to sell biodiversity enhancements and carbon sequestration to the same people who go vegan to save the world and then continue to fly, drive and will not change any other part of their lifestyle?
From my Zoom learning the first rule of finance is 'there is no such thing as a free lunch' and there is the problem with saving the world, mainly that we all have to fundamentally change our behaviour.
As farmers we are in a pretty strong position and we can make a difference. We have strong leadership and ambitious plans to become a net zero industry, but I am not sure I am comfortable with offsetting our carbon and just carrying on the same way.
So what are the positives? Well, our direct meat sales are booming, with customers motivated by the talk of sustainability, and are actively searching out farmers to buy direct.
Curious
They are curious and question where their meat comes from and we are happy to tell them. Like the clever financiers, we have a narrative, but ours is from the farm about the good things we do and how we are trying hard.
We are happy to admit things have not gone quite right, but we are making a big effort to celebrate and be proud of some of the great things we have achieved since we have been here.
No-one else is going to tell our story so we are going to keep educating, engaging and doing what we are best at, such as reducing our inputs, tweaking our systems and improving our soils. This is not flashy and fancy, like buying acres of Scotland, but starting somewhere is better than not trying.