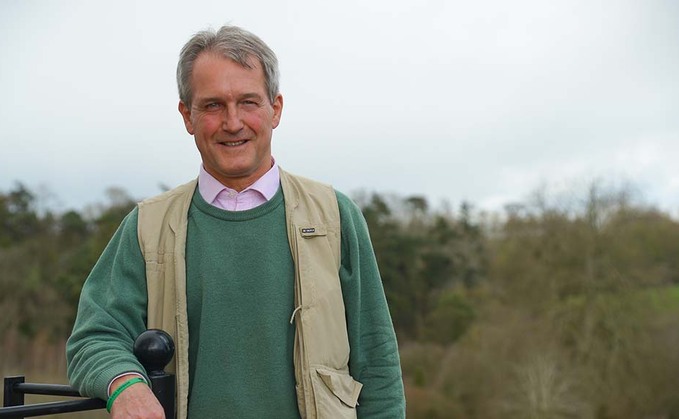 It is a sad fact that some of the most successful, life-saving agricultural advances were bitterly opposed by environmental groups when they were first created.
A prime example is the work of Norman Borlaug, the 1970 Nobel Prize winner who saved a billion lives and ended predicted famines with his ground-breaking work to increase crop production with scientific seed breeding programmes. It changed the future of humanity and simultaneously reduced the pressure towards deforestation.
Yet, amazingly, Borlaug was opposed at regular intervals by unscientific politicians and unthinking environmentalists who made often frivolous complaints which are long since forgotten.
Fifty years on, have we entered a more enlightened era? Sadly not.

Campaigners still dominate public discussions about agri-tech, depicting many useful advances as threatening.
Gene editing is a prime example.
Rothamsted Research in Hertfordshire has shown that gene editing, which simply mimics and accelerates natural selective breeding, can produce healthier strains of wheat to cut out cancer-causing chemicals. Teams elsewhere in the world have shown that it can increase production, boost prosperity and reduce the need for pesticides.
Yet campaigners persuaded EU regulators to lump gene-editing in with a ban on the rather different concept of genetically modified organisms (GMOs) where genetic sequences are moved between species.
After leaving the EU, we should have been able to move on from this unscientific approach. We should have already balanced the EU's damaging 'precautionary principle' with an evidence-based 'innovation principle'.
This would give the UK a golden opportunity to catch up with other (non-EU) countries in this area of research such as Canada and Israel.
Yet we are still waiting.
It's not that Government and regulators are saying 'no' to new opportunities, they are just not saying 'yes' as swiftly as science and agriculture might have expected.
The Crop Protection Association has said that the slow rate of regulatory adaptation in gene editing, biotech and more traditional plant protection products is threatening investors' interest in UK agri-tech as a whole. If we don't move fast, a lot of agri-tech companies won't invest in the UK. Our own researchers will be held back.
Liberating agri-tech was one of the great benefits of Brexit, so why are we behaving as though we are still in the EU?
The sluggish rate of change has alarmed UK scientists.
Birmingham University researchers recently led an international wake-up call to regulators stressing that gene editing and other new technologies contribute to food security.
In their plea to regulators and politicians, they said low public acceptance has resulted from 'historic fears and misconceptions' around genetics in plant science, which mean that benefits are 'not sufficiently widely recognised'.
Professor Christine Foyer of the University of Birmingham has called for plant scientists to be 'advocates for their own achievements' in order to gain public confidence in emerging technologies.

I agree, but I would go further - it is incumbent on everyone in agriculture, health and politics to be advocates too.

There is clearly a government role in outlining to the public the potential benefits to health, the environment, consumers and food security.
Without that, every new technology will face the obstacle of kneejerk lobby groups blocking regulatory change - and this could make innovation too costly.
A few plodding steps have been taken to permit gene editing to lead us into the future, but we need to be bolder. We need to get on with it or else the opportunities for UK agriculture and science could be lost.