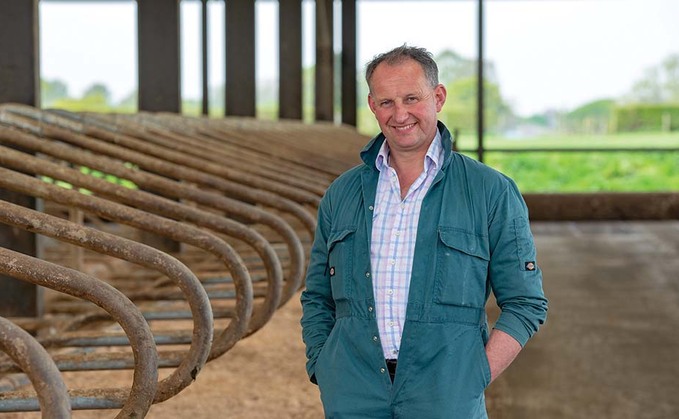 Writing this as we enter the last week of August I am reminded of how our industry is at the mercy of the weather.
Since early June we have witnessed some difficult harvesting conditions.Spring barley is nearly on its last legs, but if the weather improves it could make a good yield.
Grazing has been plentiful and winter stocks look good. For traditionalists, the 40 days of weather which followed St Swithuns should be coming to an end.Lets hope it heralds an Indian summer.
It is often at this time of year that we review our breeding policy within the dairy herd. Our composite herd of moderate yields with modest inputs suits our Cheshire land base, as well as our all-year-round calving pattern which is geared towards the requirements of our milk buyer.
Uniformity is a helpful asset within our herd as cows all fit the system, so our breeding plan changes very little to try and create a balanced herd.
Generally, we use one proven bull across the whole herd for one year.
Profitable lifetime index is proving to be a useful tool. AHDB constantly reviews the make-up of this index to reflect economic conditions within the UK.
I hear that after China, Britain is the second biggest net importer of dairy produce in the world.So if Brexit alters the requirement from our dairy herds we might need to breed lower production dairy cattle with higher milk constituent values to reflect market demands.
I understand sexed semen accounts for half of UK dairy semen usage.We have had mixed results here in the past, but are keen to try again as product innovation and a review on-farm will hopefully deliver improved results for us.
Science is an important tool within the world of agriculture.A good example of this is spectral data analysis of milk.
One of the more recent projects is designed to analyse milk from individual cows to detect bovine TB (bTB) quite probably an early exposure test.
Any tool which helps eradicate the problems and heartache in the livestock industry caused by bTB is a step in the right direction.
Jobs for the week on-farm include repairing cubicles, fencing and, according to the forecast, all manner of wet weather jobs.
Construction of the new cubicle shed is set to start imminently, but we are now having to finance this in a more costly way than was originally planned due to a significant bad debt from last October.
I was interested to read a recent articles detailing a report by the Sustainable Food Trust, which highlighted vegans should switch from soya milk to grass fed cows milk to save the rainforest as the increasing soya consumption is being facilitated by deforestation.
Vegan or not, I feel that grass-fed dairy products must be significantly more environmentally sustainable for everyone as a result of the sequestration of carbon within our grasslands.