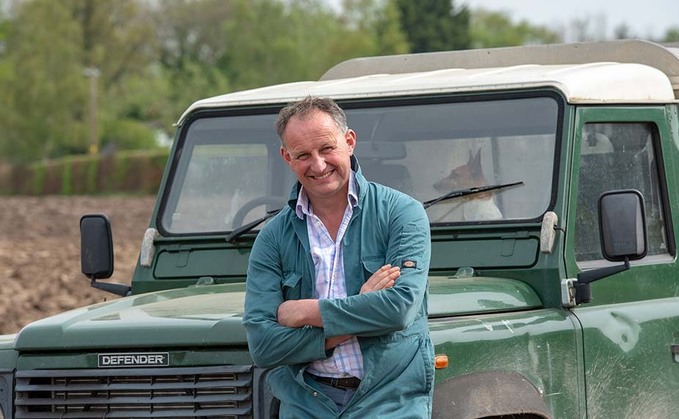 June is here and looking like being 'flaming June'. May's monsoon conditions provided challenges.
The light land herd managed to stay out with supplementary silage feeding early on, the farm with the mix of soil types were in at night and out by day, while the heavy land farm cows had to be reluctantly housed both night and day. Luckily, we had silage carry- over to support this.
The good news was that grass growth has exploded and now while the cows are back out, keeping residuals under control will be interesting.
During a traditional growing season we would regularly pull fields out of grazing to maintain quality. However, this dry month we are likely to leave plenty of fields back in the rotation as an insurance against the slowing growth due to the dry weather.
Silage in the county is all but done, albeit a fortnight later than usual, and providing some interesting thoughts.
Normally, late May silage would be deteriorating quickly, but this year it seemed to maintain quality much later than we would expect.
My personal thoughts are that the cold April with approximately one-third normal growth meant in that month we grew close to just two weeks-worth of grass.
Add that on top of a rapid growth month in May and that totals about six weeks, which is not far off our normal cutting cycle.
Looking at how full the clamps are, you might wonder how many more cuts are coming?
I read with interest that the latest Government stance on bovine TB control seems a disappointing one, but perhaps they have tried to please all by allowing culls to go ahead provided supporting evidence is established.
I had always thought this was the background to any existing culls.
Time will tell, but one thing is for sure - I am noticing more hedgehogs than for many years, which is excellent news if we are to continue to find more biodiverse ways to control crop challenges or pests.
The proposed new trade deals with various countries, in particular Australia, concern me. I fear we could become a country of farmers governed by environmentalists and vegans where our produce is competing with standards well below ours.
As we are told the consumer requires the choice whether to buy UK gold standard goods or those imported from countries with significantly lower welfare and environmental standards, then perhaps decision- makers in the UK ought to consider a two-tier scheme to allow the producers some choice too.
One would be to carry on aspiring to the world beating standards of today, while a second set of standards could afford farmers a choice to compete with the 'cheap imports' produced to lower standards, therefore facilitating two types of food production.
I fear importing 'cheap' produce is effectively exporting environmental issues to countries less able to choose and am proud to be part of UK agriculture whose standards are the envy of many such countries.
Perhaps it all highlights the need for a grown up debate and sufficient education to bridge the knowledge gap for UK consumers to reveal which direction we should be travelling in.