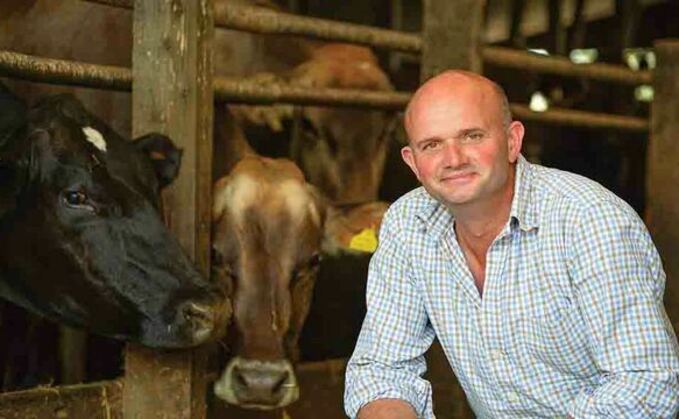 A quick blast through today's news and comments from people I'm interested in. What I see is the war in Ukraine is fading in the news, our domestic political soap opera is less dramatic, so now there's a resurgence in farmer bashing. Whatever the problem, it seems somehow that farmers are the target in an easy blame game, where those with the most fragmented industry have voices that are hardest to hear. We are undervalued and scapegoated in equal measure.
Our NFU seems to have embraced net zero with gusto, leading the way in deciding what English and Welsh farmers can do to mitigate climate change.
Whether you're convinced or not about man's impact on the global climate, and for the record, I am, there is now a global imperative to be seen to be doing the right things.
It's laudable of course - we should do our bit and our industry must bear its share of the burden of responsibility. We have a raft of new measures coming our way, more regulation and a drive to reduce harmful contributions from farming.
For dairy, there's a cost to reducing fertiliser usage while increasing cows yields, which is that we will rely on forage less and concentrates more. The sourcing of these is problematic, especially when it comes to buying proteins to balance diets, as these are often imported with unseen adverse environmental consequences.
It appears we are at something of a crossroads. The world is warming up, society needs genuine solutions to increase environmental resilience and sustainability, regenerative farmers are squabbling over systems and semantics, and rich bankers point to places like Knepp and ask why we can't just feed the nation while blocking drains and letting thorny scrub grow rampant. There's been massive investment from firms seeking to exploit the situation with novel food solutions. One only has to look at the 5-year trading history of the share prices for Beyond Meat and Oatley to suggest that the public have mostly rejected these alternative foods, so is it now time for some honesty?
It is time for a fundamental rethink about our food production systems. The problem, I believe, is that food is commoditised, it's easy to trade, and the terms of trade are determined by international agreements with rules set not by us, but by the World Trade Organisation.
So much for us taking back control. The rules state that we cannot exclude imports unless they pose a risk to human, animal or plant health.
This leaves us with a problem. If our domestic rules and obligations mean we produce less or make our costs of production rise, the market simply reacts to this by looking for alternative sources which are cheaper. A perfect example would be the neonicotinoid sprays banned for use on UK oilseed rape, and the market sourcing cheaper imports produced using exactly the same products from abroad. Sourcing it as long as it's cheap for consumers undermines us having our own elevated standards.
Without the Government setting a universal standard for food production, I feel that we are on a path of managed decline.
All-inclusive rules would mean the market couldn't circumvent the well-intentioned rule changes, could bring an end to greenwashing policies, and we wouldn't simply export our compliant farming industry abroad, to be replaced by cheap imported food of unknown provenance.
It would need properly resourced border controls, and could mean an end to the self-flagellation of our industry, which is desperate to appear to be doing the right thing.