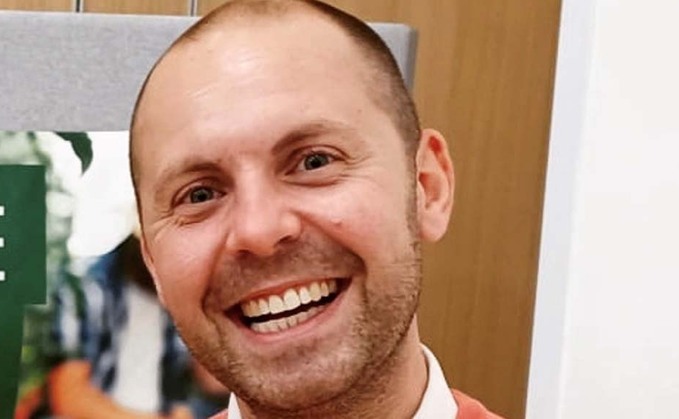 Carl Edwards is director of education and public engagement at Leaf (Linking Environment and Farming).
Ninety-five per cent. This is the percentage of young people who said they felt wider society should be more aware of where their food comes from.
Having just spent 10 months working with almost 2,500 young people from across the UK to understand their ideas, beliefs, misconceptions and ask of the agri-food industry, the overwhelming message ringing in my ears is: how positive their perceptions are and how many opportunities we have ahead of us.
Yes, the majority of young people we spoke to did not know about the breadth of careers open to them, but equally those same young people have specifically said they do want to know more.
Our future generations are overwhelmingly positive about our industry, 75 per cent of young people said that they felt farmers considered the environment in their day-to-day farming practices.
There was also a clear indication that our future generation would like to purchase produce based on environmental sustainability and, given the right information, for eight in 10 young people this would be the determining factor.
So, what does this mean for our industry? Aside from clear actions where LEAF will convene and lead, the answer is simple: engage, inspire and motivate!
This is the message conveyed in our latest research, of 2,500 young people, in partnership withMcDonalds UKandHarper Adams School of Sustainable Food and Farming, which launched last month.
Young people are crying out for experiential learning, on-farm, in-factory or even in-store.
They want the chance to talk directly to the industry, to learn first-hand from them and to hear their stories how did they enter the agri-food industry, what is the future direction of food consumption, what are brands and supermarkets doing to ensure the produce they buy is sustainable?
I often say that there is no magic bullet to encourage tens of thousands of people to enter our industry or to become more conscious as a consumer. It takes time and it takes resources. But it has a real impact.
Our national competition, which has been running since 2017, sees up to seven schools (21 students and 14 teachers) each year attend a three day, fully immersive on-farm experience at a land-based college.
Last year saw two-thirds of those young people apply for and go to, land-based colleges and universities. For some of them this was something they would never have known about before the competition.
Our research is clear that they want those experiences you cannot be what you cannot see, and you cannot understand what hasnt been shown or explained to you.
When we asked young people to explain our industry in one word, 10 of the top 12 words were all overwhelmingly positive resilient, fulfilling, well-paid, and worthwhile.
Spending time directly with young people, giving them opportunities to ask questions, experience the industry and learn, yields such overwhelmingly positive outcomes for all.
If you are looking for help, please get in touch with Leaf we can offer support, training, resources and contacts to those looking to reach out.
For those that have been doing this incredibly important and rewarding work, thank you. We are constantly updating and creating new, exciting and inspiring ways to work with young people and the public.
Positively our future generation are keen to engage, to be inspired and feel motivated.