Arable Farming keeps you updated with all the latest news, views, insight, and information from the arable sector - from agronomy to grain markets and agri-tech to environmental management.
You can read this content either through your Farmers Guardian Membership, or you may qualify for free access to our Arable Farming content and delivery of the magazine. Find out by clicking the form below and completing the form.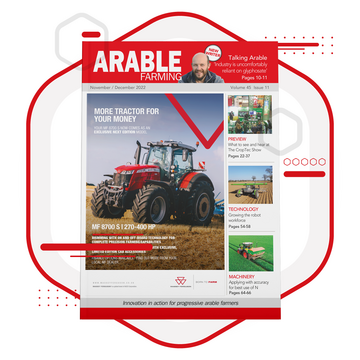 Teresa Rush

Meet the Editor

Our mission is to bring the latest arable news, views, analysis and insight to our readers. With an experienced team, with close links to commercial arable farming, our focus is firmly on seeking answers to the questions that matter. So, whether you are a small-scale arable business with big ambitions or a high-tech, progressive agribusiness planning your next move, we can help you grow.