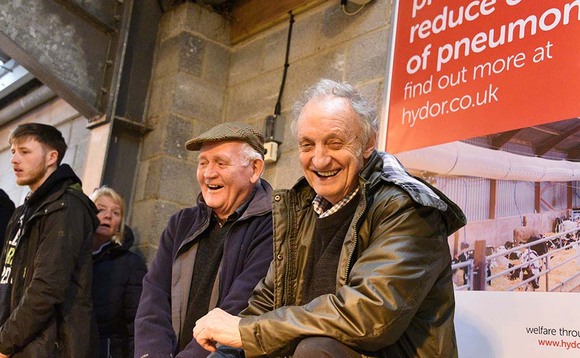 In the latest part of our Marts The Heart Standing the Test of Time, series supported by the Livestock Auctioneers Association and Shearwell Data, Ellie Layton reports on the reopening of Carmarthen market.
It has been nearly two years since the last gavel fell in Carmarthen livestock market, one of Wales most southerly markets.

But after signing a lease with Carmarthenshire County Council in February 2022, Nock Deighton Agricultural finally opened the market gates on Wednesday, March 2.
Established in 1831, Nock Deighton specialises in property and livestock sales, originally starting in Bridgnorth, Shropshire, where it still hosts weekly sheep and cattle sales on a Tuesday and quarterly machinery sales.
The firm recently spread its roots to West Wales, taking on Newcastle Emlyn market in 2018 and since then the centres throughput has increased by more than 60 per cent.
Newcastle Emlyn operates on a Tuesday selling store cattle and a Thursday to auction calves, weanlings, cull cows and sheep.
The newest addition to its portfolio, Carmarthen market, will function on a Wednesday selling dairy cows and calves and a Friday for sheep and store cattle.
Nock Deighton also provides specialist advice, including professional work for the rural community on a wide range of topics.
The reopening of the market was celebrated with an official opening, including a welcome by local farmer and former international rugby union referee, Nigel Owens MBE.
Cutting the ribbon to mark the momentous occasion, he said: It is great to see the return of such a superb, modern market. Some people do not appreciate the true importance of the market environment but the crowds gathered today speak for themselves.
Mental health is close to Mr Owens heart, and he spoke openly about his previous struggles at the reopening.
He said: Agriculture is an industry under stress, but markets like Carmarthen are places we can come to relieve our pressures. Carmarthen is an agricultural stronghold and it is up to us as farmers, as well as Nock Deighton and Carmarthenshire County Council, to ensure this market is supported and here for years to come.
Mr Owens turned his hand to auctioneering for the first time, selling the first animal of the day, a Hereford cross calf which made 1,080, bought by Nock Deighton.
The proceeds are being donated to the DPJ Foundation, which was set up in 2016 in memory of Daniel Picton-Jones by his wife, Emma. The charity has been set up to support those in the agricultural sector with poor mental health by providing support, spreading awareness and training to those in farming to be aware of poor mental health and its impact in the industrys communities.
Huw Evans will be head of dairy at the market after working at Carmarthen market with its previous auctioneers before its closure. Mr Evans is a farmers son having grown up a stones throw from the market.
He said: I am very excited to return to Carmarthen as it is my local market and I have grown up around the centre through YFC. Myself and the rest of the team are committed, driven and ready to work hard to get the market back to full strength, albeit not an easy task.
Mark Burgoyne, a partner at the company, spoke of behalf of the firm to extend his gratitude to all those who helped organise the event and get the market back to full use.
He said: It has taken a little longer to get to the position we are in today than intended, however we will be looking forward, not back. We had been looking for a Welsh market to spread our services when we took on Newcastle Emlyn. We hope Carmarthen will complement Newcastle Emlyn and take us from strength to strength in the area, providing a worthy service to farmers.
The centre at Carmarthen is situated next to the county showground on the A40, which runs to Fishguard into the south of England.
Carmarthen is much more than just a market to us, more than business. We welcome the site to become a rural community hub for both young generation and older farmers. said Mr Burgoyne.
After the markets closure in July 2020, it had been left derelict and, despite it only being built in 2000, a total refurbishment has taken place. The whole market is undercover, including the pens, which can hold 6,000 sheep and 1,000 cattle, alongside the dairy, store cattle and calf rings.
Fundamental updates, such as the rebuilding of the clean and dirty water systems, restoring parts of the roof and a deep clean and vermin eradication have taken place. Other modern changes have been put in place, including a state-of-the-art, modern TV system to display animal details and livestream, plus a bespoke computer system to help provide an efficient service.
The market also includes more than 10 units of local businesses, from vets and farm supplies to tractor dealerships.
Mr Burgoyne said: These units are key to the vibrancy of the market, as it gives the farmers the chance to do a multitude of jobs when coming to the market.
Roy Thomas Farm Supplies has had a unit with Carmarthen market since it was in the town. It moved to the new site in 2000 and has been open throughout the pandemic.
Peter Howells from the business said: Although we kept functioning throughout Covid-19 in this unit, the reopening of the market will bring a larger footfall and a big difference to our business for selling and advertising. We are looking forward to the opportunities the reopening will bring.
David Jenkins from Carmarthenshire County Council said: Selling the market site for another use was simply not an option for the council. The farmers of the locality and further afield have missed the centre a great deal throughout its closure. It will also have a positive effect on the local community, with the market creating 19 new jobs, plus those on the units.

Local farmer Mr Goodwin said: There is only one market further west. The reopening of Carmarthen will give farmers more choice when selling their stock and in some cases reduce the distance they need to travel.
Another local farmer, Ms Thomas, said: We have come to the market to look at the service they will offer and the type of stock that will be here. It is reassuring to see markets reopening, not closing. Builth Wells market reopened last year and it is lovely to see Carmarthen doing the same. We will definitely look to support it where we can.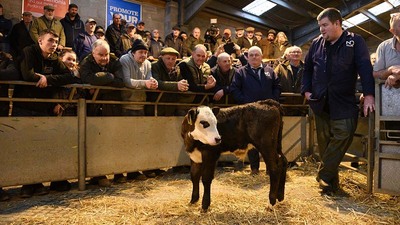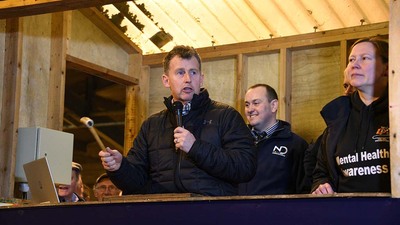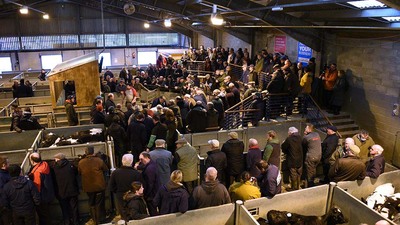 Carmarthen market
Reopened with Nock Deighton on Wednesday March 2, 2022
Wednesday sales of dairy cattle and calves
Friday sales of store cattle and sheep
Dairy, calves and store cattle sales headed up by Huw Evans
Sheep and barren cows sold by Llyr Jones